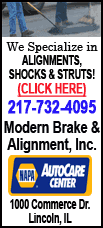 Germany's DAX was the biggest gainer in Europe, having underperformed Wednesday after shares in Volkswagen AG slumped around 40 percent as liquidity constraints on the share were eased. The DAX was up 148.07 points, or 3.1 percent, at 4,956.76.
Asian markets were sharply higher, with Hong Kong's Hang Seng index leading the charge, up 12.8 percent at 14,329.85. South Korea's key stock index soared a record 12 percent to 1,084.72 and Japan's Nikkei 225 stock average gained 10 percent percent to 9,029.76 as exporters like Toyota and Sony got a boost from the ongoing fall in the value of the yen.
"Equity markets are continuing to look positive and are set to continue cheering the fact the Fed cut interest rates in line with expectations last night," said Matt Buckland, a dealer at CMC Markets.
The Dow Jones industrial average closed down 74.16, or 0.82 percent, at 8,990.96 on some profit-taking following the previous day's astonishing 11 percent rise. Futures suggested U.S. markets were poised to open higher later, with the Dow up more than 2 percent.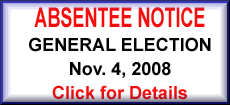 The Fed decided Wednesday to cut its benchmark federal funds rate a half-percentage point to 1.00 percent, its lowest level since 2004, and hinted that there may be more rate cuts to come.
Fed Chairman Ben Bernanke and his colleagues pledged that they would "monitor economic and financial developments carefully and will act as needed to promote sustainable economic growth and price stability."
Perhaps of more importance to the markets uptick was the Fed's decision to supply new lines of credit to the central banks of Brazil, Mexico, South Korea and Singapore to help those countries deal with the global credit crisis.
"Although the action was expected, it has nonetheless spurred additional improvement in risk appetite," said Daragh Maher, an analyst at Calyon.
"This could continue, partly because other news developments remain supportive such as the provision of swap lines to four emerging market central banks," he added.
The Fed said it will provide up to $30 billion to each of the central banks. It is the latest in a series of "swap" arrangements where the Fed provides dollars in exchange for reserves of the other nations' currencies.
The central bank said the new credit lines, like those already established with other countries, were designed "to help improve liquidity conditions in global financial markets" by increasing the global availability of U.S. dollars.