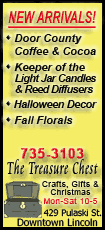 But the buying momentum seems to have picked up early Thursday from where it left off from Wednesday. Still, with volatility playing a central role on Wall Street and trading volume thin, stock futures are an imprecise indicator of how the market will fare. Even during trading hours, the back-and-forth moves on Wall Street have been enormous for more than a month as hedge funds and mutual funds and other professional traders shore up their positions or respond to sell orders.
A reading on the nation's gross domestic product and a weekly report on unemployment claims are likely to shape investor sentiment Thursday before the opening bell sounds at 9:30 a.m. EDT.
Wall Street expects GDP to contract for the first time since the fourth quarter of last year as consumers nervous about the economy and a sagging stock market pare spending. Analysts, on average, expect GDP -- the measure of all goods and services produced within the U.S. -- to decline at a 0.5 percent annualized rate for the third quarter, according to Thomson Reuters. GDP rose 2.8 percent in the second quarter.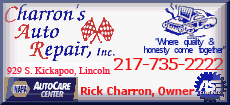 Beyond the broadest economic report, investors also will be awaiting the Labor Department's data on the number of people who sought unemployment benefits last week. Wall Street expects the figure to drop by 3,000 to a seasonally adjusted level of 475,000, according to a survey of economists by Thomson Reuters.
Both the GDP and employment reports are due at 8:30 a.m. EDT.
Ahead of the numbers, Dow futures rose 251, or 2.8 percent, to 9,105. Standard & Poor's 500 index futures rose 22.70, or 2.5 percent, to 949.70, while Nasdaq 100 index futures rose 34.50, or 2.7 percent, to 1,328.50.
The climb in futures follows a disappointing end to trading Wednesday. The Dow rose as much as 298 points in the final minutes of trading before ending down 74.16 points, or 0.82 percent. Analysts variously blamed reports -- later disputed -- about a profit forecast at General Electric Co. and investors' profit-taking. The S&P 500 index fell 1.11 percent, while the Nasdaq composite index rose 0.47 percent.