Commonwealth Bank of Australia commodity strategist David Moore said the gains may not be sustainable amid persistent concerns of a global economic recession.
"It's possible we might see some more dips in prices in the very near term but in the longer run, by 2009, we expect oil prices to recover," he said.
Thursday's gains were supported by a weak dollar which retreated further after the Fed cut a key interest rate by half a percentage point Wednesday, its lowest in a half-century to help stem the worst U.S. financial crisis in decades.
The Fed also announced it will supply new lines of credit worth up to $30 billion to the central banks of South Korea, Brazil, Mexico and Singapore to shore up confidence and help deal with the global credit crisis.
The dollar slid to $1.3181 against the euro Thursday in late Asia trade, from $1.2962 late Wednesday in New York.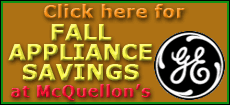 A weak dollar is "an important factor behind oil price rise. Equity markets has also been quite firm," which further boosted prices, Moore said.
Investors often buy commodities such as crude oil as an inflation hedge when the dollar weakens and sell those investments when the greenback rises. Oil investors have also been tracking equity indexes as a barometer of global economic health.
Despite the interest rate cut, the Dow Jones industrial average, which soared nearly 900 points or 11 percent Tuesday, fell 74.16 points or 0.8 percent on Wednesday.