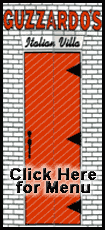 The outlook is based on an exchange rate of 100 yen to the dollar instead of 105. The yen recently soared to a 13-year high near 91 yen but has since eased to about 98 yen. Nintendo derives nearly 90 percent of its revenue from overseas markets.
With the downgrade, Nintendo becomes the latest Japanese exporter whose fortunes this year are at the mercy of foreign exchange rates. Flagship companies like Sony Corp., Toyota Motor Corp. and Honda Motor Co. have all lowered expectations, and others are expected to follow suit.
What sets Nintendo apart, however, is that the global slowdown hasn't dented demand.
Consumers may not be buying cars, but they're still standing in line for the Wii and the popular "DS" handheld device. Its focus on attracting nontraditional gamers such as women and senior has been a key to its stellar growth in recent years.
As a result, its numbers represent a relative bright spot in an otherwise bleak earnings season.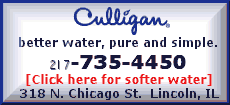 The company posted net profit of 144.8 billion yen ($1.5 billion) in the April-September period, up 9.4 percent from the previous year. Sales increased 20 percent to 836.9 billion yen ($8.6 billion), while operating profit surged 34 percent to 252.2 billion ($2.6 billion).
They figures also confirm that the gaming sector, which is generally insulated from economic swings, is managing to hold its own even amid the current severity, said Hitoshi Kuriyama, an analyst at Merrill Lynch in Tokyo.
The company sold 10.1 million Wii units worldwide during the first half, up 38 percent from last year, and it said it expects to sell 27.5 million this fiscal year through March 2009. It sold 13.73 million DS hand gaming systems, up 3 percent even though the device has been on the market for four years.
Software for the DS (which stands for "dual screen") did well, with sales of "Pokemon Platinum" in Japan surpassing 1 million units in the first three days after launch, the company said. Also popular with consumers were the "Mario Kart Wii" and the "Wii Fit" exercise game.