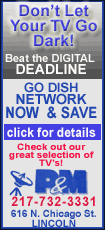 Gone are the high shelves stuffed with so much it was hard for shoppers to find what they sought. Now, Wal-Mart Stores Inc. is showing softer colors, understated shelving and employing a design intended to keep customers from having to dart all over a tremendous store to gather their purchases.
"We're trying to make it more experiential, rather than just stuff we're selling," said Joe Tapper, the company's vice president for store presentation. "We've placed emphasis on making it more enjoyable."
Having shelves filled with cardboard boxes worked for a time, but has seen its day, Tapper said.
"All those types of things are evolutionary. We've evolved with the customer," he said.
The bright design fits with the company's economic-downturn strategy of offering affordable fun -- from DVDs to prepared meals -- that families are opting for instead of eating out and going to the movies.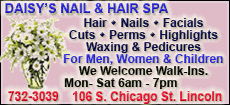 Wal-Mart studied how its customers shop, and Tapper and Jay Mitchael -- Wal-Mart's vice president for merchandise and modular planning -- found that customers weren't spending their time efficiently. But the changes aren't designed to rush the customer out of the store.
"The idea is to make the experience seem faster," Tapper said. Being able to see from one department to the next helps. So does having more long aisles that stretch from one end of the store to the other. Vertical high-definition video screens placed in key areas carry promotions and are intended to help shoppers find what they want.
The company has already been putting a premium on keeping stores clean and checkout wait times short -- necessary elements for the new look to be effective.
Most customers enter through a Supercenter's grocery side, but they'll see the first change before they get inside. A store in Rogers -- Store No. 1, in fact -- features the new "Walmart" logo -- no hyphen. The logo has been on Wal-Mart advertising but is only now migrating to the stores themselves. Above the grocery entrance is a sign saying "Market and Pharmacy." The general merchandise side says "Home and Living." The message is soft and understated, considering Wal-Mart's penchant for garish colors.
Wal-Mart announced this week that it is pulling back on openings of new stores and will instead focus on remodeling existing properties. The Rogers store that was redone is the descendant of the first Wal-Mart, now in its third location on West Walnut. Originally a general merchandise store, the building was expanded to convert it into a grocery-selling Supercenter. The grocery side has higher ceilings and skylights, features of more recent store designs.
Shoppers enter the food area through the bakery and produce areas. Mitchael, whose background is in engineering, said the lower shelves and wider aisles give the shopper a clear path to move to the next stop. The new shelving is designed to be less noticeable, letting the product itself meet the customer's eye. That and the price. Signs advertising low prices, including "Unbeatable" deals, are everywhere. At the seafood cooler, "imitation krab" was touted as an unbeatable deal at $2.48 per pound.
Unless the shopper is standing in a corner, there is no place in the store that a customer can't perform a 360-degree turn without seeing numerous "strike points" -- places of emphasis that lead the shopper to sets of related items. Seasonal items greet customers at the entrances, as do products featured for their low prices. Seasonal products are also meshed with regular stock.