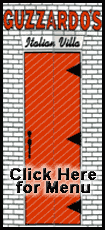 American companies have already produced artificial hearts, and scientists in Japan and South Korea are also working on versions.
But the French artificial heart is the first to be able to determine its patients' needs and respond accordingly. And its maker is a subsidiary of the parent company of Airbus, the European Aeronautic Defense and Space Co., or EADS.
"It's the same principle in the airplane as in the body," said Patrick Coulombier, chief operating officer of Carmat, the manufacturer.
Coulombier said the same tiny sensors that measure air pressure and altitude in an airplane or satellite are also in the artificial heart, detecting things like the heart's pumping speed and the pressure on its walls.
That should allow the device to respond immediately if the patient needs more or less blood. The heart is expected to cost about $192,140. The most advanced U.S. artificial heart, made by the U.S. company Abiomed, sells for up to $250,000.
Abiomed was aware of the French project but declared itself ahead in the race.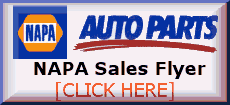 "Our artificial heart has already been implanted in patients and is FDA-approved," said Aimee Maillett, a company spokeswoman. On average, Abiomed's heart has extended patients' lives by about five months.
Few details are available about the artificial hearts being developed in Japan and South Korea because the scientists have not published their work widely.
Previous artificial hearts have been unable to automatically vary their pumping speed. The French heart is also the most lifelike, with two pumps to send blood into the lungs and the rest of the body, just like a real heart. Past artificial hearts have only had one pump.
The heart was tested in sheep, in some cases for three to six months to see how the animals' bodies would adjust to the artificial organ. Researchers did not test how long it would keep the animals alive. Laboratory experiments tested the heart in various scenarios, including, for example, when a hypothetical patient was exercising and suddenly needed more blood.
"This could be a bases-loaded home run if it works," said Dr. Douglas Zipes, past president of the American College of Cardiology and professor of cardiology at Indiana University. Zipes was not linked to the French research.
The French model is made from natural materials including polymer and pig tissue, which have already been used in heart valves implanted into people.