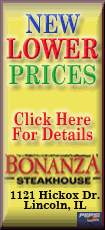 NASA is midway through a study looking at ways to move up its March 2015 test launch of the new Ares rocketship with a crew, in case the next president wants that. The new rocket would ultimately return the United States to the moon, but the initial flights would be to the space station.
It will be difficult to accelerate the mission by much more than a year, however, said Jeff Hanley, manager of NASA's back-to-the-moon program, called Constellation.
"We're shooting for a more aggressive date of September 2014," and looking at even faster options, he said. "The real stretch is what can we do to accelerate as much as 18 months. That will be particularly hard."
The two-month study, which includes outside experts, should be completed in early December.
NASA's Ares rocket would have an Apollo-style capsule on top, called Orion, to carry astronauts. A moon flight is targeted for 2020.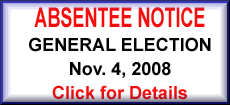 The Ares concept has been controversial from the start; some engineers, in fact, have been working in their off-hours on alternative rocket designs.
If NASA were to drastically redesign the rocket at this point as some have suggested, it would push everything back three years, said Steve Cook, the Ares project manager at Marshall Space Flight Center in Huntsville, Ala.
"Everybody's entitled to an opinion," Cook told reporters in a conference call. "But I think you've got to stick to the facts of engineering and project management, and the fact that we're three years into this. You'd basically back yourself up three years and start over again, so just watch the gap grow."