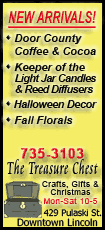 The deaths are yet another reminder of the bloodshed on Chicago's streets this year -- when the city has seen more homicides than both New York and Los Angeles. And they go a long way toward explaining why residents of Hudson's childhood neighborhood say it's not surprising that people may have heard gunfire coming from her family home but didn't bother to call police.
"You hear gunshots day and night, that's nothing new," said Ken Rasheeda, 38, who grew up in the neighborhood, Englewood, where he and his wife are now raising three children. "There's been times I heard gunshots and I didn't think twice about it, it's so common."
Englewood may not have the notoriety of old Chicago public housing complexes such as the Robert Taylor Homes or Cabrini Green, but the neighborhood -- part of the police department's 7th District -- is one of the most violent in the city, ranking at or near the top this year in numbers of homicides, sexual assaults and robberies. In fact, between January and August, 2,083 violent crimes occurred in the district -- more than in any of the city's 24 other districts.
The predominantly black neighborhood is less than 10 miles from downtown, yet it is also a world away. While gang violence made headlines when it erupted this summer in Grant Park, the city's lakefront showroom, such episodes are part of Englewood's landscape. And gunfire is part of the soundtrack.
People congregated this week outside the house where the bodies of Hudson's mother and brother were found. As the number of stuffed animals, balloons and flowers left against the front fence reached the hundreds, area residents said what happened inside, though tragic, is all too common.
"Because Jennifer Hudson lived here once upon a time you got all these people, all these teddy bears," Christine Baines said, holding her toddler daughter. "We lost five people in one house in April," she noted, referring to a fatal home invasion that already has faded into the distant memory of many Chicagoans.
Some residents claim the neighborhood does not get police attention equal to that of other, more affluent areas.
"On the North Side, you call police and they're out there in 5, 10 minutes," said Howard Denham, 33, who grew up across the street from the Hudson house and now lives on the city's North Side. "Somebody fires a firecracker and police are out with guns drawn."
Others, though, say residents bear responsibility if they know of or suspect violent crime.