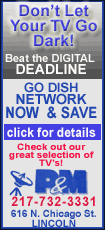 For instance, Obama had been scheduled to buy about $2.5 million in Florida ads for the last week of the campaign. McCain is now set to spend about $1.6 million and the Republican National Committee added $1.5 million to their buy in the state this week. Obama appears to have added more weight to his ads since.
The ad war is especially noticeable in Florida's central corridor, which includes Tampa, Orlando and West Palm Beach.
Those near-parity levels in crucial states come with a price. McCain has had to trim back his ads in Minnesota, Maine, New Hampshire and Wisconsin, giving Obama even greater edges there.
A map of the states where McCain and the RNC are spending their money also illustrates the defensive nature of their 11th hour strategy. Except for Pennsylvania, the McCain-GOP focus was on trying to hold states that President Bush won in 2004.
And while the GOP may have turned up the volume in crucial states, Obama had outspent them for weeks with ads that promoted his cause and attacked McCain.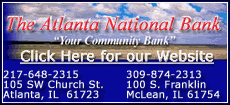 The last round of ads comes as national polls show Obama with a lead but with McCain closing in. State polls, however, are the more important barometer of how the election might turn out. And by that measure, Obama is in a much better spot, with clear holds of past Democratic states and competing in what have been reliably Republican states.
"They've got to pull the perfect straight here and they don't have any margin for errors," said Evan Tracey, a media consultant who tracks political advertising. McCain is "doing this at the expense of the Wisconsins and the Minnesotas. Clearly they're on their heels now."
Obama also retains a financial advantage over McCain, permitting him to air ads on national broadcast and cable networks that reach every state in the country. At no time was that financial superiority more evident than Wednesday night, when Obama aired a half-hour, prime-time infomercial on NBC, CBS and Fox as well as BET, MSNBC, Univision and TV One.
Obama gained his money edge by bypassing the public financing system for the general election -- the first major party candidate to do so since the campaign reforms of the Watergate era. He had initially pledged to accept the limits of public funds if McCain did, but later changed his mind. McCain, by deciding to accept public financing, was left to spend only $84 million in September and October.
"If Sen. Obama had kept his word and abided by the legal FEC financing system, the two campaigns would have been at advertising parity all along," said Brad Todd, whose firm, OnMessage Inc., is running the GOP's independent expenditure operation.