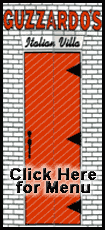 "I fear a big recession," said 60-year-old voter Abby Jalkower, who waited for hours to vote at a suburban Miami polling place this week. The woman waiting next to her, 47-year-old Sandy Speicher, nodded.
"What if there's nothing left?" Speicher wondered. "What do we do?"
Like millions across the country, Floridians have responded to the economic meltdown by voting early in record numbers -- some 2 million so far, the number ticking up by the tens of thousands each day.
While casting early ballots has resulted in some glitches in other states, Floridians -- who, you might remember, have a history of election fiascos -- have experienced unusually onerous wait times. Gov. Charlie Crist even signed an executive order Tuesday extending early voting hours to accommodate the masses.
That means plenty of time to make new friends, especially for those in one of the state's longest lines at the regional library in Kendall, a middle-class enclave southwest of the sands of Miami Beach. On Tuesday, the wait time was about 2 1/2 hours, down from almost twice that the day before.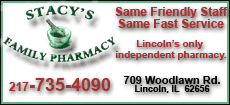 The line, some 300 strong, started inside the library, near the science fiction section. It snaked past the mysteries, twisted next to the DVDs and through the racks of the bilingual children's library. There were two seating areas for the elderly or disabled, and the line continued out the door, past a boarded-up Chinese food joint and, at times, all the way to the hulking self-storage facility down the block.
"I've been watching the line for a few days now," said Kevin Brown, a 47-year-old self-employed business consultant. He was at the end of the line, munching on an apple and wearing Prada sunglasses. People like to look good when they go out in Miami, even if it's just to stand in line. "I've driven by a few times, and today, it didn't look too bad."
Like almost everything else in suburban Miami, the polling place, and the line, is in a strip mall. It looks like anywhere else in America, sprinkled with Quizno's, Supercuts, Little Caesar's Pizza. But tucked in between the national chains is evidence of the area's true soul -- the successful Caribbean and Latin American immigrants who have moved to Kendall in recent decades.
"I'm worried whether the government of the United States will stay democratic," says Alicia Ruiz, a 55-year-old accountant who said is voting for John McCain because she fears Barack Obama. She has the week off and brought a little notepad with a to-do list of 32 items. First on the list: "GO VOTE." She crossed it out when she got in line.
Ruiz is Cuban-American and said Obama reminds her of Fidel Castro, particularly when McCain supporters accuse him of being a socialist. That's why she's voting for McCain, she says. "I don't want things to turn out like Cuba."