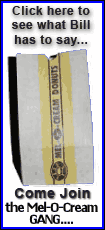 But since the law took effect in July, 23 children have been dropped off at Nebraska hospitals -- none of them newborns and three of them from out of state. The reason: Nebraska's law provides safe haven for any "child." It doesn't set an age limit.
On Wednesday night, a 17-year-old boy was dropped off at an Omaha hospital, a hospital spokesman said Thursday. If his case is confirmed, he would be the 24th child abandoned under the law.
Some have taken the word "child" in the law to mean "minor," which in Nebraska includes anyone under the age of 19. Others have adopted the common law definition, which includes those under age 14.
Nebraska lawmakers are to meet Nov. 14 in a special session to lower the age limit. Speaker of the Legislature Mike Flood said he'll introduce a bill establishing a 3-day-old age limit, but the Legislature could choose to change that.
At least 15 states use a 3-day-old threshold, according to the National Safe Haven Alliance.
But the age limit is 14 days in Iowa, just across Nebraska's line. And to the north in South Dakota, the limit is 60 days.
"They're making it all up as they go along," said Adam Pertman, executive director of a New York adoption institute and a frequent critic of safe-haven laws. "Where's the research that indicates that this is the right length of time?"
The absence of any national standard for an age limit was one reason why Nebraska lawmakers decided to use the generic term "child" in their safe haven law.
"It does open a door to older children being left off," state Sen. Gwen Howard said during January's debate on the legislation. "I don't see that being a problem."
Howard said Wednesday she'd listen to arguments for and against changing the law before making a decision.
"We want to protect all children," she said. "We can't walk away from the problem that's out there."
Tim Jaccard, president of the National Safe Haven Alliance, said he hopes to bring all 50 states to an agreement on a standard age limit and possibly lobby for federal legislation to establish it.
"It's kind of a strange thing," said Jaccard, a police officer in Nassau County, N.Y. "If you were born in New York, you have five days. If you walk across the street (to Connecticut), you've got 30 days."