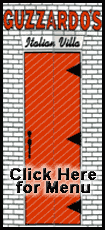 Medical helicopters flew four of the injured victims from the scene of the explosion Wednesday morning west of Crossville.
Anita Sullivan of the White County Sheriff's Department says Mason Well Servicing was working to cement a finished well when the explosion occurred.
The fire was under control by the afternoon. Messages left for the company and the county coroner were not immediately returned.
Crossville is about 30 miles northwest of Evansville, Ind.
Copyright 2008 The Associated Press. All rights reserved. This material may not be published, broadcast, rewritten or redistributed.