MSNBC's left turn has caused some tensions within NBC News this fall and clearly hurt the network's reputation with the McCain campaign.
The project's study found no hint that NBC News' coverage being less favorable toward Republicans than the media as a whole. It judged NBC's coverage of Sarah Palin to be more positive than any other network, with Fox News Channel second. The conclusions, however, were part of an earlier study that found John McCain's coverage overwhelmingly negative since the conventions among all media.
About NBC and MSNBC, project director Tom Rosenstiel said that "I wouldn't necessarily have predicted that we would find the distinction to be as clear as it is."
Dissatisfaction about the media during the Republican National Convention found a clear target last month, when delegates chanted "NBC, NBC." NBC News' chief anchor Brian Williams appeared to be punished for the association with MSNBC when he was the last anchor granted an interview with Palin, after competitors Charles Gibson and Katie Couric had already made big news with their Palin chats.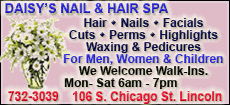 NBC News President Steve Capus said the study proves what he has been saying all along.
"There is this ridiculous perception that MSNBC has hurt NBC News," Capus said. "NBC News has stayed true to its mission. You don't have to take our word for it. Look at the study."
Despite the findings, Rosenstiel noted that NBC may have added to the public's confusion by the way news personalities like Andrea Mitchell and David Gregory do frequent work for both networks. NBC News and MSNBC are also promoted together, he said.
And there have been growing pains with the decision to make MSNBC's prime-time lineup more opinionated. The network for months used Olbermann and Chris Matthews as anchors for political coverage, reasoning the public could accept them in different roles, but backed off this fall and assigned Gregory as the chief political anchor.