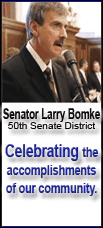 Proceeds from the gala are going to charities for military veterans, and 200 soldiers and their families were invited to the screening.
William, 26, and 24-year-old Harry are both officers in the British army. Harry spent 10 weeks this year serving on the front line in Afghanistan.
The 22nd official Bond film, "Quantum of Solace" features Mathieu Amalric as the villainous Dominic Greene, Olga Kurylenko and Gemma Arterton as the spy's love interests and Judi Dench as spymaster M.
It took Prince Harry 20 minutes to reach Arterton, and he joked: "What took us so long to get down this end?" Arterton said afterward that she "had a giggle" with the princes.
The film is Craig's second outing as 007, and picks up where its 2006 predecessor "Casino Royale" let off, with the secret agent out for revenge for the death of his girlfriend, Vesper Lynd.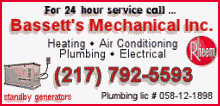 Casion Royale, which glossed over the gadgets and one-liners in favor of a more wrenching love story and intense action sequences, was widely praised for its darker take on the Bond franchise. But Quantum of Solace has gotten mixed reviews.
"I think it's a good follow up, it's not a great follow up," film critic Olly Richards said. "Casino Royale was this complete invention and just surprised everyone. ... This goes slightly more traditional with the story -- you've got someone trying to take over the world with a very bizarre plot that you can't quite make sense of. But there's still all of the things you love in there: There's fantastic action, very beautiful girls, lots of stunts, some very very good stuff with Judi Dench."