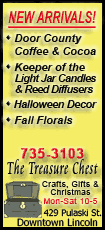 Silva acknowledged the beating left him unconscious and forced him to delay a second surgery to repair damage in his left wrist he attributes to the run-in with Reeves.
The 28-year-old Brazilian-born paparazzo spent his second day testifying about the incident and his subsequent treatment. He is suing the star of "The Matrix" and "Speed," claiming he hit him with his Porsche in March 2007 while Silva was trying to shoot photos of the actor behind the wheel.
Jurors on Wednesday also heard from a fire department captain who testified that Silva complained of pain in his left knee moments after his fall, despite his later statements to doctors and testimony that Reeves' Porsche hit his right knee and that it hurt afterward.
The captain also testified that Silva was clutching his camera when paramedics arrived, contrary to the paparazzo's testimony that he dropped his camera when he says Reeves hit him with his Porsche.
Silva was generally able to answer his attorney's questions directly Tuesday and Wednesday.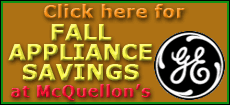 But he repeated told Reeves' attorney, Mark D. Williams, that he could not remember aspects of the incident and statements he made to emergency responders and doctors.
Williams questioned Silva about telling an eyewitness that the incident was "an accident" then later allegedly telling an emergency room doctor that Reeves had sped toward him and tried to flee the scene.
In fact, Reeves remained at the scene, tried to summon help for Silva and attempted to talk to him after his fall.
Silva acknowledged he never responded to Reeves questions, but called a fellow paparazzo who came to retrieve his camera.
Jurors also listened to testimony about the injuries to Silva's left wrist. A doctor who evaluated Silva after an initial surgery failed acknowledged that the photographer told his staff that Reeves drove up onto a sidewalk to hit him.