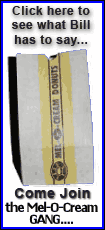 Prabakaran, 21, allegedly climbed on to the roof to enter his neighbor's house where he committed the offense, Mazri said.
Prabakaran pleaded not guilty Tuesday in a court in the southern city of Johor Baru and has been released on bail, Mazri said.
It was not clear what species the centipedes were. Some species are poisonous.
If found guilty, Prabakaran faces up to three years prison and a caning.