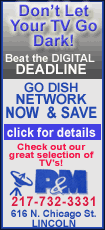 The biggest shakeup in years for Colombia's U.S.-backed military, Wednesday's purge further complicates Bush administration efforts to force a U.S. congressional vote on a free-trade agreement with Colombia.
U.S. Democrats who have stalled such a vote have cited Colombia's checkered human rights record, which includes the killings of union organizers, the military's past collaboration with far-right militias and the May 2006 slaying of 10 elite anti-drug police by soldiers suspected of working for a drug lord.
The shakeup also comes as prosecutors investigate a rise in alleged army killings of noncombatants with the aim of exaggerating unit performance against leftist rebels.
Armed forces chief Gen. Freddy Padilla read the names of the fired soldiers -- 27, including noncomissioned officers -- at a news conference with Uribe and Defense Minister Juan Manuel Santos. They said the cases would be turned over to civilian prosecutors, but offered no details of alleged crimes.
Gen. Carlos Suarez, who led the probe, did not issue a written report. He informed Uribe and others Tuesday night that the sacked officers had ignored complaints of extra-judicial killings by their units, several people who attended the meeting told The Associated Press.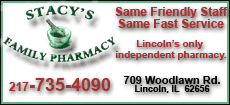 Uribe ordered the investigation after a public uproar over the deaths of 11 men who disappeared from the poor Bogota suburb of Soacha this year and whose bodies were later found in common graves in a northeastern combat zone.
"Innocent people in urban slums were apparently tricked, abducted and killed" in "a gruesome trafficking in cadavers," said Colombia analyst Adam Isacson of the Washington-based Center for International Policy.
Human rights groups have long condemned a rise in extra-judicial killings that followed Uribe's 2003 peace pact with far-right militias, who had previously committed the bulk of killings of alleged guerrilla sympathizers.