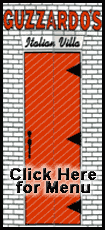 The backdrop to the sculpture -- the wide stairs and row of pillars fronting the state Supreme Court building -- is instantly recognizable to millions of viewers of TV's "Law & Order."
"To see the word 'economy' melting down is representational of an extreme time," artists Nora Ligorano and Marshall Reese said on their Web site.
The artists said the sculpture, which is 5 feet tall, 15 feet wide and sits on a pedestal, was installed on Oct. 29 because it is the 79th anniversary of the day in 1929 when the stock market crashed, precipitating the Great Depression.
"Economy" is the fourth in a series of political ice sculptures Ligorano and Reese have created. Earlier this year, they carved blocks into the word "Democracy" and allowed them to melt during the Republican and Democratic conventions.
___
On the Net:
Main Street Meltdown: http://www.mainstreetmeltdown.com/