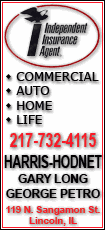 Officer Jerry Varner said he parked his maroon pickup about 100 yards from where he was directing traffic Saturday night. He said he didn't notice anyone breaking in but recognized his truck coming toward him.
Varner ordered the driver to pull over. Instead, the man put the truck in reverse and attempted to flee, striking several vehicles, police said.
Police cars eventually surrounded the truck. The driver tried to run but was soon caught, police said.
Herring's court-appointed attorney said he hadn't met with his client and declined to comment.