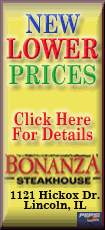 Internal agency documents showed that career officials opposed this approach, according to a report released by Rep. Henry Waxman, chairman of the House Oversight and Government Reform Committee. In the past, the agency had viewed private suits as an additional layer of protection against unsafe drugs, the report said.
"Much of the argument for why we are proposing to invoke pre-emption seems to be based on a false assumption that the FDA approved labeling is fully accurate and up-to-date in a real time basis," the report quoted Dr. John Jenkins, who oversees FDA's new drug reviews, as saying. "We know that such an assumption is false."
Patients injured by drugs have won suits against drug manufacturers for failing to warn against certain dangers.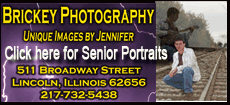 In a case to be argued before the Supreme Court on Monday, a Vermont woman sued Wyeth after she lost her right arm below the elbow following a high-volume injection of the drug Phenergan. The injection accidentally punctured an artery, prompting gangrene to set in. Levine argued that the company had a duty to warn consumers that such injections could have devastating consequences. The state courts agreed, awarding her nearly $7 million.
Wyeth appealed, saying it was protected from such suits. It argued a state court cannot overrule the FDA's judgment on label warnings.
FDA scientists had weighed the risks and benefits of Phenergan, used to treat nausea and allergies, when it approved the prescribing literature, or label, as a guide for doctors. The FDA was aware of risks associated with injecting some forms of Phenergan, but the label did not specifically warn about the technique used with Levine.
The FDA said in its 2006 rule and in a 2008 rule that state suits could encourage drug makers to propose unnecessary labeling. Such labeling could result in scientifically unsubstantiated warnings and less use of beneficial treatments.