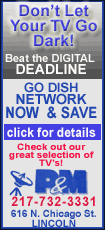 Stevens, the longest serving Republican in Senate history, has brushed aside calls from GOP leaders to resign. He is seeking his seventh full term in next Tuesday's election, facing Democrat Mark Begich.
"I'm running for re-election because I love this land and its people," he told a standing-room only crowd at a hangar at Ted Stevens Anchorage International Airport.
Stevens was greeted by hundreds of cheering supporters who chanted, "We need Ted!" and "We love you, Ted!"
He told them: "I will appeal Monday's verdict, and we will win that appeal."
Stevens blamed his legal problems on his former friend Bill Allen, the founder and former chairman of VECO Corp., an oil field services company. Allen was the government's star witness.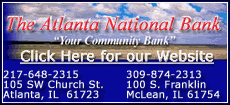 "I naively trusted someone who I thought was a trusted friend, who was neither honest nor a friend," Stevens said.
Even though a convicted felon, Stevens remains popular in home state, where he was named "Alaskan of the Century."
The feisty rhetoric resonated with supporter Phil Isley, 53, an Anchorage airplane mechanic.
Isley said he appreciates Stevens for the money and jobs that he has brought to this state, and what occurred in the Washington courtroom should be a lesson for every American.