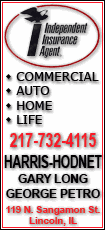 "Funds made available under the economic rescue package should not be used to pay for bank acquisitions, raises and executive bonuses," wrote House Republican Leader John Boehner.
Speaker of the House Nancy Pelosi and Senate Majority Leader Harry Reid wrote a joint letter "to express concern about the level of compensation" for top executives at financial institutions receiving funds through the bailout.
The letters came a day after Rep. Henry Waxman, D-Calif., chairman of the House Oversight Committee, sent letters seeking salary information from nine banks that have been tapped to receive $125 billion.
The "Troubled Assets Relief Program" was created within the bailout legislation to buy devalued mortgage-backed securities from tottering banks to unclog frozen credit markets. But the legislation also gave Treasury the power to make direct stock investments in financial institutions.
While the legislation includes limits on compensation, Pelosi and Reid note in their letter concerns about the direct investment program.
"News reports have suggested that six major financial institutions participating in the program have plans to pay their executives billions of dollars," they wrote.