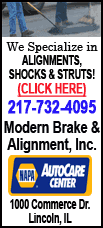 Obama was targeting Florida, Virginia and Missouri on Thursday while McCain was taking the fight to Defiance, Ohio, in a quest to tilt that swing state his way.
Obama, an Illinois senator, holds leads in polls nationally and in most of the states still in competition. McCain, an Arizona senator, has tried to erode Obama's advantage by raising doubts about his tax plan and his ability to protect the nation.
McCain's running mate, Alaska Gov. Sarah Palin, says there is nothing wrong with calling out Obama on his past associations or other controversial elements of his record. Besides Obama's association with '60s-era radical Bill Ayers -- Palin has accused Obama of "palling around with terrorists" -- both McCain and Palin have now brought up Obama's friendship with a Palestinian-American professor, Rashid Khalidi, who has been critical of Israel.
Asked by ABC if she was suggesting in any of her criticism that Obama is un-American, Palin said: "No, not at all. Not calling him un-American." She added, "I am sure that Sen. Obama cares as much for this country as McCain does."
Campaigns are famous for tightening and getting even more unpredictable at the end. McCain and Palin say they will surprise election predictors with a win.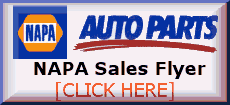 Obama tried to lock up undecideds Wednesday with a prime-time infomercial that seamlessly cut to some live comments he was making in Florida. The air time cost $4 million.
For a capper, Obama got a big boost late in the evening from Bill Clinton. Pushing aside hard feelings over Obama's winning primary campaign against his wife, the former president got on stage with Obama for the first time and called him the future of the country.