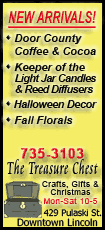 "Oh God, what have you done?" wailed one woman as she surveyed the ruins of hard-hit Wam village. The woman, who did not give her name, said she had lost two brothers, two sons and a sister-in-law.
Officials on Thursday declared the rescue phase of the operation over after residents and emergency workers mounted a final search for survivors or bodies buried in the rubble.
With reports still coming in from outlying areas, provincial government minister Zamrak Khan said the number of dead had risen to 215 and that hospitals were still treating dozens of seriously injured people.
The army airlifted supplies and medical teams into the hard-hit Ziarat district, where an estimated 15,000 people were left homeless in the region, which is some 6,561 feet above sea level.
Officials said several thousand people spent Wednesday night in tent camps erected by the military. But soldiers were unable to reach all outlying areas before temperatures plunged to around the freezing point.
In the hillside hamlet of Kawas, soldiers distributed blankets, tents and sleeping bags to an impatient crowd of 500 people and helped load two dozen trucks with supplies destined for other areas.
Dozens of people had slept in the open near the rubble of their simple mud and stone houses.
"We passed the night shivering and with the children crying. There were five of us wrapped in one blanket," said Ala Uddin, a 30-year-old farmer camped with about 15 relatives in an apple orchard.
The International Committee of the Red Cross said it was distributing some 2,500 tents while a medical team with one ton of supplies was helping at overcrowded hospitals.
"Overall, we think the situation is under control though there is urgent need for shelter and blankets because it is freezing up there," Red Cross spokesman Marco Succi said.
The need for shelter was high because many people were too scared to sleep even in undamaged homes as aftershocks continued to rattle the region, he said.
The latest quake comes at a precarious time for Pakistan, with the civilian government battling al-Qaida and Taliban attacks as well as a looming economic crisis.