Sen. Brady: Governor is misleading citizens about reason behind his spending cuts

Send a link to a friend
[October 30, 2008] SPRINGFIELD -- State Sen. Bill Brady, R-44th District, in a prepared statement says that Gov. Rod Blagojevich is misleading Illinois citizens about his reasons for a series of bad decisions that are continuing to disrupt the lives of Illinois citizens.
"The governor is claiming budgetary concerns, but his motives are purely political in his efforts to close Pontiac Correctional Center by the end of this year, cut funding for state parks and historic sites in downstate communities, and move the Illinois Department of Transportation's Division of Traffic Safety from Springfield to Harrisburg," Brady said.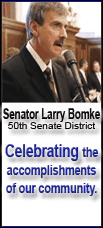 "Interestingly enough, these actions affect areas represented by lawmakers -- Republican and Democrat -- who have not supported the governor's tax-and-spend budgets and who have questioned his 'reward and retribution' style of governing.

"I am not questioning the need for funding cuts -- they were necessary because Democrat lawmakers passed a budget May 31 that is nearly $2 billion out of balance. However, it was clearly the governor's intention to make cuts that would cause the most public pain."

Brady cited as examples a $25 million cut by the governor from the Department of Natural Resources and Historic Preservation Agency, but Blagojevich left $25.4 million in lump-sum funding, to be spent at his discretion. Included in that $25.4 million is a $9.7 million line item for after-school programs, most of them in Chicago and some of which have been exposed by the Chicago Tribune as frauds and political rewards.

Brady pulled no punches when he stated, "This governor clearly cares more about pork than people!"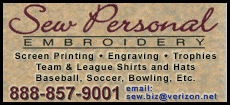 Brady backed up his comment by citing recent studies that do not support the governor's decisions on closing the Pontiac prison and the proposed transfer of IDOT jobs.
A study by Western Illinois University's Institute for Rural Affairs found that the Pontiac area would lose $54 million in economic activity if the prison is closed. An administration study shows that moving the IDOT jobs to Harrisburg would boost that local economy by $15 million while at the same time represent a loss of $9 million to the Springfield economy.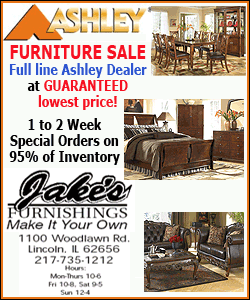 The General Assembly voted in September to restore funding cut by the governor; however, he still has the final say in the matter, and at this time has not acted on the funding approval.
"Blagojevich claims he is reluctant to restore the funding because of a faltering economy, but again he is misleading citizens. That funding is in no way affected by a fluctuating economy. At this moment, there is more than $100 million in a special fund, the FY09 Budget Relief Fund, waiting to be spent to keep the parks and historic sites open and to fund human service providers," Brady said.
The governor has until Dec. 5 to sign, veto or change the legislation that will allow the funding to be spent. The current closing date for state parks and historic sites is Nov. 30.
Brady finished his comments by saying, "It is time to tell this governor, 'Enough already!' He must quit playing politics and start acting in the best interest of Illinois citizens."
[Text from file from Sen. Bill Brady; LDN staff]