Blagojevich renews call for foreclosure protection

Send a link to a friend
[October 30, 2008] CHICAGO -- Standing with Ada Brown at the home she almost lost to an unaffordable, adjustable-rate mortgage, Gov. Rod R. Blagojevich today (Thursday) renewed his call for legislation to help Illinois homeowners in jeopardy of foreclosure. The legislation, which will be sponsored by state Sen. Jacqueline Y. Collins, D-Chicago, and state Rep. Julie Hamos, D-Evanston, will provide up to three months to work out new mortgages for homeowners who enter counseling.
Blagojevich also announced today that despite recent reports of mortgage delinquencies reaching all-time highs, many Illinois homeowners are seeing an improvement in their own financial situations due to the Homeowner's Assistance Initiative launched by the governor in February. At the nine-month mark, low-cost, fixed-rate loans amounting to approximately $1 billion have been written to help more than 4,000 families keep their homes.
"Through the hard work of these lenders and the ongoing outreach efforts of the Homeowner's Assistance Initiative, we've been able to help families keep their homes. But we're not satisfied, and that's why we are going one step further to help homeowners," Blagojevich said. "I am pleased to be working with Sen. Collins and Rep. Hamos to pass meaningful legislation to give homeowners time to rework their mortgages to help them stay in their homes."
The national mortgage crisis has shown that many homeowners have been victimized by changes in their mortgage terms, such as an interest rate reset or penalties for late payments. Those homeowners need additional time and professional assistance to renegotiate their mortgage.
The legislation, which will be introduced during the General Assembly's November veto session, will establish moratoriums on mortgage foreclosures for homeowners who enter mortgage counseling. The legislation will require that lenders and loan servicers notify homeowners who are delinquent on mortgage payments that they have 45 days to seek mortgage counseling services to get their loan back on track. If a borrower enters counseling, they would get an additional 45 days in order to work out a payment plan or refinance option. During this entire period of up to three months, the homeowner is protected from foreclosure.
In February, the governor introduced legislation (Senate Bill 1998) that would have provided a 60-day moratorium for homeowners. That bill passed the Senate but was stalled in a House committee. This summer, the governor used his amendatory veto power to improve Senate Bill 1879 to add the foreclosure moratorium language to the bill. While the amendatory veto was overridden, Collins stepped forward and committed to pushing a bill during veto session that would provide even longer relief and stronger protections for homeowners.
"Too many families are facing homelessness because they didn't know where to find help when they first had trouble paying their bills. This legislation gives families an opportunity to deal with their financial situation before they are at risk of losing their homes. I am pleased to work with Gov. Blagojevich on this crucial legislation," said Collins.
"As a longtime consumer advocate, I am looking forward to working with the governor and Sen. Collins to enact this important legislation. The recent housing crisis has shown us that homeowners need time to work with a counselor and their bank to avoid foreclosure," said Hamos.
Earlier this year, the governor launched a comprehensive Homeowner's Assistance Initiative to help families cope with changing conditions in their mortgages. As part of that initiative, the governor created a statewide network to counsel families at risk of losing their homes through foreclosure. Since February, at least 3,500 families have received counseling and mitigation assistance through the governor's Homeowner Assistance Initiative and a national program extended to Illinois residents.
Ada Brown, a homeowner in Chicago's Englewood community for 36 years, almost lost her home after she took out a loan to make improvements to her kitchen and bathroom. She was unknowingly put into an adjustable-rate mortgage that caused her to fall four months behind on her rent when the interest rate skyrocketed. Ms. Brown received mortgage counseling from Neighborhood Housing Services, an organization that works with the governor's Homeowner Assistance Initiative to counsel homeowners in jeopardy of losing their homes. With counseling and a new fixed-rate mortgage, she was able keep her home and save $300 a month.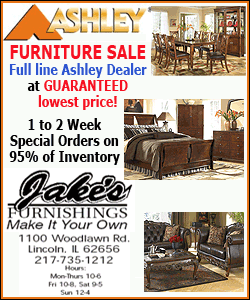 "I've lived in the Englewood community for over 30 years. I love my home. It's where I take care of my disabled son and my granddaughter. A while back, I needed some repairs done and somehow got an adjustable-rate mortgage. I fell four months behind on my payments. I was scared because I'm a senior on a fixed income. I didn't want to lose my home," Brown said.
Through another part of Homeowner's Assistance Initiative, Blagojevich announced the Homeowner Assistance Pool, a group of Illinois mortgage lenders that would commit to provide new, low-cost loans to families struggling to pay their current mortgages. Since then, thousands of Illinois families have refinanced expensive, adjustable mortgages into 30-year, fixed-rate mortgages with interest rates of between 5.75 percent and 8 percent. The new loans are guaranteed by the Federal Housing Administration, and participating lenders agreed to limit loan fees to no more than $1,000, with no prepayment penalties. Unlike similar programs in other states, the Homeowner Assistance Pool has no maximum income limits, is open to homeowners regardless of the terms of their current mortgage and doesn't cost the state any money.
In order to qualify, borrowers must have a minimum credit score of 580, which makes the program extremely inclusive. Approximately 90 percent of the population has credit scores of at least 580. Families who don't meet the criteria may still be offered new loans, but the terms may vary.
"We are pleased to join Gov. Blagojevich in his efforts to help make sure hardworking families can afford to stay in their homes. We look forward to participating in the Homeowner's Assistance Initiative and to offering Illinois families safe mortgages with fixed, affordable payments," said Howard Ackerman, senior vice president of mortgage lending for Fifth Third Bank.
The Mortgage Fraud Task Force, which is housed in the Illinois Department of Financial and Professional Regulation, has been an active part of the Homeowner's Assistance Initiative. In 2008, it has taken disciplinary action on more than 50 professional and business licenses of mortgage lenders and loan originators. Representatives of the task force work with the counseling network, staff a consumer hot line, and have fielded hundreds of complaints from customers and potential homebuyers.
More information about the governor's Homeowner Assistance Initiative can be found at www.illinois.gov/homeowner.
[Text from file received from the Illinois Office of Communication and Information]