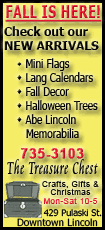 Angie Cyrulik, one of the planners, says the committee has worked hard to provide lots of
fun and entertainment that will attract folks of all ages. "The game show is a big draw
every year," she said. "And the celebrity pie auction should be fun. This is where people throw pies at some of our local celebrities (Saturday, 2 p.m.). That should bring some people out!

"Our traditional Saturday night chicken dinner was replaced this year with a fish fry, so
that's new. And the bands are really good."

Featured bands are Poprock, a group that performed at last year's festival, and Elvis Himselvis previously performed at the Illinois State Fair. The Elvis performance is at 7:30 p.m. Saturday, followed by Poprock at 8.

The entertainment lineup also includes Chris Camp the Whip Guy, who is always a favorite with all ages. Chris is scheduled twice on Saturday, noon and 5 p.m., and will also be in the parade.

The parade, which begins at 1 p.m. on Saturday afternoon, will use the same route as before, beginning at North Washington and proceeding through the festivities downtown.

Also new this year will be some television viewing at the beer tent. On Thursday night, the
opening game of the 2008 NFL season will be projected on a large screen, which has been
donated by Farmer's Bank. If all goes well, the committee also hopes to show the Saturday night Illini game.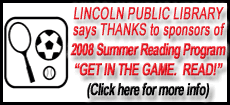 The amusement rides will be hosted by a new vendor this year, and advance tickets can be
purchased at Buff's Family Restaurant on the square while supplies last. Rides will open at 4 p.m. on Thursday and Friday and at 9 a.m. on Saturday.
If you like contests but rides aren't your thing, there's something for you, too! Contests for Cutest Little Farmer, Little Miss Mount Pulaski and Junior Miss Mount Pulaski will be on Thursday
evening at 6:00, 6:30 and 7 p.m. respectively. Contestants must be from the Mount Pulaski School District, and registration was due on Saturday. Forms were available at Farmer's Bank and Johnson's Food.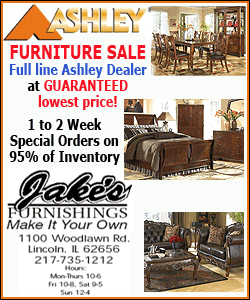 Other contests:

A 3-on-3 basketball tournament begins at 8 a.m. on Saturday. Entry forms and fees were due by Labor Day.

"Are You Smarter Than a Fifth Grader?" features adults and fifth-graders alike. If you
would like to sign up, call Corey Leonard at 217-671-0189. Preliminary rounds will be on Friday at 7 p.m., with the finals on Saturday at 6 p.m.

The classic car and hot rod cruise-in will be from 9 a.m. until noon on Saturday. No need to preregister, just come to the Illinois National Bank at 205 E. Jefferson St., on the northeast side of the square, for directions on where to park. There will be cash prizes for top entries.

Other contests that do not require registration:
Doughnut eating contest: Friday at 6 p.m.

Chili and pie contest: Saturday at 11:30 p.m. at the INB tent

Kiddie tractor pull: Saturday at 2 p.m.
The Mount Pulaski Historical Society is also presenting the Calvary Band and a re-enactment of the "Cast-Iron Tombstone Trial" in which Lincoln participated in 1854 for the 8th Circuit Court. The trial will be presented in the courtroom of the Mount Pulaski Courthouse. Five jurors will be selected from early arrivals. The cost is $5 for adults, with free admission for children and students. Proceeds will go toward the 2009 celebration of Lincoln's 200th birthday.
Organizers state there won't be a moment of down time all weekend and invite everyone to come and see and enjoy the festival.
[Jo Hilliard; Mount Pulaski news release]