On average, health care costs will go up by an estimated 5.7 percent next year for both workers and their employers, the study found. That repeats this year's 5.7 percent hike and a 6.1 percent jump in 2007.
The growth of health care costs has hovered at around 6 percent since 2005, according to Mercer. While that's down from the double-digit growth in previous years, it's still moving at a faster clip than inflation or workers wages.
"It's not something to cheer about, especially since costs are getting passed on to employees," said Blaine Bos, author of the survey.
The results were preliminary findings, with about half of the 3,000 large companies surveyed reporting. Preliminary findings for the annual survey have historically been in line with final results.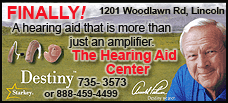 Between 2003 and 2007, the average deductible for an individual grew from $250 to $400. For a family, it rose from $1,000 to $1,500, according to Mercer.
Deductibles are the amount workers pay for medical care out of pocket. Once workers spend that amount, they begin sharing costs with employers, with the company covering an average of 80 percent.
Health plans are trying to rein in costs by offering choices such as disease management plans and incentives for greater use of prescription drugs, said Robert Zirkelbach, a spokesman for America's Health Insurance Plans, a trade association representing nearly 1,300 insurers.