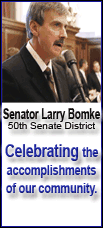 "Most college campus fires are tragic accidents that could have been prevented with just a little knowledge and some common sense," said Illinois State Fire Marshal David B. Foreman. "As students return to college, I urge them and their parents to be mindful of fire safety and hazards in their new surroundings."

Later this month, the Office of the State Fire Marshal will officially kick off the "LOOK UP!" fire safety campaign with visits to several college campuses across the state. The campaign is aimed at raising awareness of the importance of working smoke alarms in both on- and off-campus housing.

Many fatal fires involving college students have four common elements: missing or disabled smoke alarms, careless disposal of smoking materials, alcohol consumption, and lack of automatic sprinkler systems.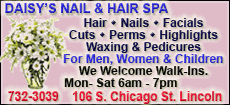 Over the past eight years, 129 people have died in campus-related fires across the country, according to Campus Fire Watch. In Illinois, a Bradley University student was killed in August 2007 in an off-campus fire in West Peoria.
Since taking office in 2003, Blagojevich has signed several new laws to protect college students from fire hazards, including:
A new law enacted in 2004 requiring dormitories at all public and private colleges and universities in Illinois to have fire sprinkler systems installed in new and existing dorms by 2013.

A ban on smoking in college dorms, as well as sorority and fraternity houses that are owned and operated by a university, which was signed into law in 2006.
According to a recent National Fire Protection Association study, carelessly disposed of cigarettes are the leading cause of fatal fires in dormitories, fraternities and sororities. Fires started by candles are the second major cause of fatal campus fires in the United States.
Alcohol consumption contributes to fire deaths because it decreases inhibition and impairs judgment, which can increase a student's risk of not waking to the sound of a smoke alarm and perhaps not surviving a fire. The National Fire Protection Association also found that more than 60 percent of adults killed or injured in smoking material residential fires were either asleep or possibly impaired by alcohol. In addition, the association says that while most homes and apartments, including rental properties, have smoke alarms, nearly 40 percent don't work, often due to dead or missing batteries.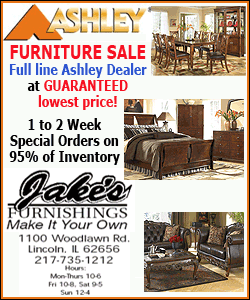 Tips for staying safe in on- and off-campus housing:
Install UL-listed smoke alarms in every room of an apartment or rental home.

Test smoke alarms monthly and replace batteries as needed.

Look for housing that is equipped with automatic fire sprinkler systems. Not every residence hall or rental property has them.

Know two ways out of every building. A fire escape ladder can provide an alternate exit from second- or third-floor rooms.

Properly dispose of smoking materials in ashtrays. After parties, check the cushions on couches and chairs for smoldering cigarettes.

Purchase a fire extinguisher and learn how to use it before a fire breaks out. Always notify the fire department before attempting to extinguish a fire on your own.

Use UL-listed extension cords and electrical appliances properly. Don't overload electrical outlets.

If the residence has fossil-fuel-burning appliances, such as a gas stove or furnace, install UL-listed carbon monoxide alarms on every floor and near sleeping areas. Under Illinois law, all residences are required to have a carbon monoxide detector within 15 feet of any sleeping area if the structure uses fossil fuels.

Never leave candles unattended, and keep them away from items that could easily catch fire. Be sure to put out candles before going to bed.
[Text from Office of the State Fire Marshal file received from the Illinois Office of Communication and Information]