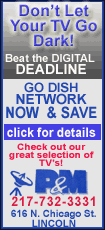 Food and Drug Administration officials said they are trying to walk a fine line in being more open to the public while avoiding needless scares. Congress, in a drug safety bill passed last year, ordered the agency to post quarterly listings of medications under investigation.
"My message to patients is this: Don't stop taking your medicine," said Dr. Janet Woodcock, who heads the FDA's Center for Drug Evaluation and Research. "If your doctor has prescribed a drug that appears on this list, you should continue taking it unless your doctor advises you differently."
At least five of the drugs on the list had problems that already have been publicized. These included the blood thinner heparin, recalled earlier this year, and immune-suppressing medications being studied for a link to cancer in youngsters.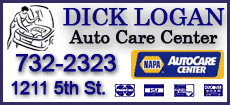 One emerging concern that previously got little attention involved Tysabri, a newer, widely used multiple sclerosis drug. The FDA said it is investigating a potential link to skin melanoma, a dangerous cancer. Doctors in Boston had reported two cases of melanoma in Tysabri patients in a letter to the New England Journal of Medicine in February. Tysabri suppresses the immune system, and it has also been linked to a rare kind of brain infection that is often fatal. Manufacturer Biogen Idec Inc. said it does not believe there is an increased risk of melanoma.
The FDA said drugs will be placed on the list based on reports it receives from hospitals, doctors and patients.
"What's new here is that we are telling the public really at the earliest stage what we are working on," said Dr. Gerald Dal Pan, head of the FDA's drug safety office. "I think the public told us, 'We want to know what you are working on.' And we are responding to that."

The list is not just a reflection of raw data, but more like what a police officer would call "probable cause." Officials said a drug will only be listed if FDA safety reviewers determine that a reported problem deserves a closer look.
"Our hope is that this list will serve not only as a means of communication to the public, but that it will also serve to encourage (medical) providers to provide us with additional reports should they see similar kinds of adverse events with the drugs that are on the list," said Dr. Paul Seligman, who is responsible for the FDA's safety communications.