$1.2 million in women's health care grants made available

Send a link to a friend
[September 10, 2008] SPRINGFIELD -- Continuing his commitment to improving health care in Illinois, Gov. Rod R. Blagojevich on Tuesday announced more than $1.2 million in Women's Health Initiative grants to nonprofit organizations, health departments and service agencies throughout Illinois. The grants will fund educational programs that address cardiovascular disease, nutrition, physical activity and osteoporosis. These grants will continue to strengthen Blagojevich's commitment to improving the overall picture of health care in Illinois.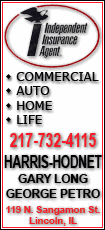 "Learning about good health, especially at an early age, can help us live healthier and longer lives," Blagojevich said. "Routine health screenings and early detection can sometimes mean the difference between life and death, which is why it is so important to fund programs that teach women -- our mothers, sisters and wives -- how to take care of their health."

The Illinois Department of Public Health's Office of Women's Health administers the Women's Health Initiative grants, which are awarded to organizations that implement programs that provide guidance on issues related to nutrition, exercise, risk assessment, treatment options and prevention strategies.

"These grants will fund programs that teach women and girls about the health challenges they may face, such as cancer, heart disease, menopause and osteoporosis. The information these women learn will help them make positive behavioral changes that will help improve their lives and possibly prevent some of these chronic diseases," said Dr. Damon T. Arnold, director of the Illinois Department of Public Health.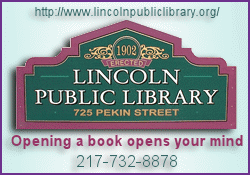 The Women's Health Initiative grants for fiscal 2009 include the following seven programs:
Heart Smart for Women, a 12-week community-based program designed to change unhealthy behavior while promoting the benefits of exercise and nutrition.

Heart Smart for Teens, a nine-week nutrition and exercise curriculum geared to school-aged girls.

Building Better Bones, a program for women that offers group education sessions as well as bone density screenings for osteoporosis.

Osteoporosis Prevention for Teens, a program targeting high school freshman and sophomore students that includes a presentation on osteoporosis and several activities, such as a nutrition demonstration and exercises to promote bone building.

Jump Girl Jump, a four-session structured jump rope and nutrition program for grade school girls, designed to create awareness of bone health, physical activity and the importance of calcium intake.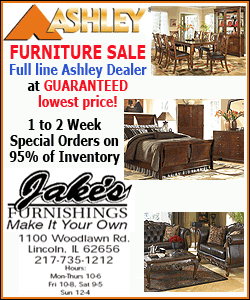 Understanding Menopause, a program that offers educational sessions to help women understand peri-menopause and menopause and inform them about related health issues.

LifeSmart for Women, a 10-week comprehensive education curriculum appropriate to a widely diverse audience of women and covering a variety of women's health topics, including cardiovascular disease, stroke, diabetes, nutrition, fitness, stress, substance abuse, violence against women, sexual health, aging and family health.
"We want to thank the governor and the Illinois Department of Public Health for the Women's Health Initiative grant for Heart Smart for Women," said Diane Ahern, the Heart Smart program manager at Advocate Good Samaritan Health and Wellness Center in Downers Grove. "Our goal is to help women increase daily activity and improve their nutrition habits so that they feel healthier and reduce their risk of health problems such as heart disease, obesity and osteoporosis. Heart Smart is about women supporting other women. Our graduates have reported lower blood pressure, increased knowledge, more energy and reduced stress. All this while taking control of their health through becoming more active and making better food choices."
For a list of Women's Health Initiative grant recipients, visit www.idph.state.il.us.
For more information on women's health and programs offered through the Illinois Department of Public Health, visit www.idph.state.il.us or call the Women's Health-Line at 888-522-1282 or, for hearing impaired use only, 800-547-0466 TTY.
[Text from file received from the Illinois Office of Communication and Information]