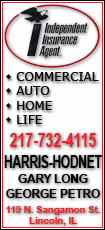 The bill, passed 379-12, would impose shipping and record-keeping requirements on those selling cigarettes and smokeless tobacco over the phone or through the mail or Internet, and make failure to comply with state tax laws a felony. It is currently a misdemeanor.
It would also require Internet and other remote sellers to verify the age and identity of purchasers to cut down on sales to minors. Delivery of cigarettes and smokeless tobacco through the U.S. Postal Service would be ended.
"We can really make sure states get the revenues. We can make sure that the black market in tobacco is eliminated and frankly we can make sure that the ATF has the tools they need to crack down on this," said Rep. Anthony Weiner, D-N.Y., sponsor of the legislation.
Illegal trafficking is an outgrowth of the wide variance in state excise tax rates on cigarettes that encourages smuggling from states with low taxes to states with high taxes. As of the beginning of this year, tax rates ranged from seven cents a pack in South Carolina to $2.57 in New Jersey. Weiner said that in New York City, which has a city tax on top of the state tax, the average price per pack may be around $10.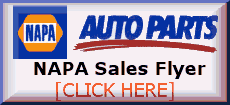 He also cited Government Accountability Office warnings that cigarette smuggling could become a source of revenue for terrorist groups.
"Illegal trafficking in cigarettes can generate enormous profits and is purportedly a multibillion dollar a year enterprise," the GAO said in a 2004 report. "Cigarette smuggling results in lost tax revenues, undermines government health policy objectives, can attract sophisticated and organized criminal groups, and could be a source of funding for terrorists."