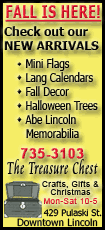 OSCAR DE LA RENTA
There's a difference between youthful and young. Oscar de la Renta, one of the statesmen of American fashion, found ways to add vitality to a spring collection that still caters to his sophisticated, uptown woman.
Tie-dye looks anything but hippyish when presented on a gathered silk faille skirt, paired with either a white cotton blouse with an embroidered flower applique or a taffeta jacket. And the crocheted styles on de la Renta's runway at a former Park Avenue church included a chic navy sweater in a geometric pattern and a white sweater-dress shift.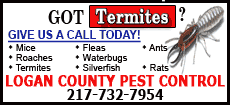 Several of the gowns -- always the highlight of a de la Renta collection -- were sultry because of their shimmer and shape but not because they were too bare.
MICHAEL KORS
With a yellow polka-dot bikini on the runway and a soundtrack that included the Beach Boys and the Go-Gos, even a crowd growing weary of New York Fashion Week -- now in day six -- couldn't help but get into Michael Kors' cheerful, bouncy show.
Kors, in his notes, described the collection as "Triple A ... architectural, athletic and American." The catwalk oozed red, white and blue, with pops of yellow, and there were a lot of classic Kors.
The sporty touch came in scuba-style neoprene, which can make a remarkably stylish skirt suit especially in royal blue. There also was a zip-front, tech-fabric surf dress in royal and black that was flattering and ready for anything. For men, there were cotton trousers in a floral print you'd expect to see on board shorts worn with a yellow sailcloth blazer.
NARCISO RODRIGUEZ
If other designers have tapped spring as the season of the corset, Narciso Rodriguez isn't buying it.
Rodriguez is a master of tight construction and the bustier-style bodice, but he veered from his signature in his newest collection, previewed Tuesday night in front of Jessica Alba and celebrity loyalists Claire Danes, Julianna Margulies and Jessica Seinfeld -- all of whom rarely miss a Rodriguez show.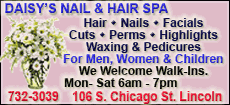 Instead of a corset, Rodriguez achieved a slim, fitted silhouette with banding, while other spring-season outfits embraced the looser, draped look that also has emerged as a trend.
ANNA SUI
Pack your bags: Anna Sui's spring runway took the retailers, stylists and editors at New York Fashion Week on a sunny, happy trip. Judging from the matador details and Aztec prints, the likely destination was Latin America.
Sui's versions of the loose and easy style that has dominated the catwalks were brightly colored shifts embroidered with butterflies and flowers, or habutai tunics worn over skinny-leg capris.
For after the sun goes down, there were festive dance dresses and short flared skirts. There were at least a half-dozen rompers, ranging from a lingerie-inspired one to a cutesy cotton floral. And Sui's jumpsuits weren't aiming to be super sexy as they've done in other collections; hers were meant to be worn during the day, even to work.
PHILLIP LIM
Young designers need to be edgy to be cool; they need to sell their clothes to stay in business. Phillip Lim tried to bridge those often contrasting ideas in a conceptual presentation of many wearable pieces.
There was a loose theme of a bullfighter -- and that translated into a castanet-covered organza tank top, a conquistadora black leather jacket and a matador vest with gold-ribbon details. Several boleros topped feminine dresses that picked up on the loose shape and ruffles that have become trends at the Bryant Park tents.
Phillip Lim 3.1 also includes menswear, but many of those looks were less likely to translate to the everyman -- or even the hipster. The pieces included a seafoam-green, button-down shirt with a beaded collar and a castanet pin on a shrunken tuxedo.