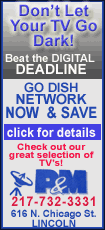 Later Thursday, he was to head to the Pentagon to dedicate a memorial that has 184 benches over small reflecting pools, representing each life lost when American Airlines Flight 77 flew into the symbol of U.S. military might on that clear and sunny September morning.
The moment of silence at the White House will occur at 8:46 a.m. -- the exact time that terrorists slammed the first of two jetliners into the World Trade Center. The Pentagon was struck about an hour later. Joining the president will be first lady Laura Bush, Vice President Dick Cheney and his wife, Lynne, members of Congress, Cabinet members, military officials and about 3,000 White House employees and guests.
The Pentagon ceremony will include a wreath laying, music and a reading of the names of the 184 who died on Flight 77 and inside the building. The Pentagon Memorial was built at a cost of $22 million on a 1.9-acre parcel of land adjacent to the Pentagon and within view of the crash site.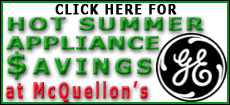 "The president thinks about 9/11 every single day when he wakes up and before he goes to bed," White House press secretary Dana Perino said Wednesday. "This is what he's concerned about. He's always been concerned about another attack on our country. Thankfully, we haven't had one."
Barack Obama and John McCain, the Democratic and Republican presidential nominees, respectively, will appear together at ground zero in New York on Thursday to honor the memory of those who died. The campaigns agreed to halt television advertising critical of each other for the day.