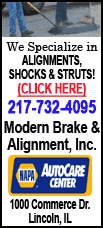 "I would say he was 75 percent, something like that. He got a lot of work today, certainly more than he's had," Bollman said. "We'll see how sore he is tomorrow, then go from there."
Darrell Hazell, also an offensive coordinator, said Wells had a good practice Wednesday and did not limp off.
"We won't know until game time on Saturday night," Hazell said when asked whether Wells would be fully recovered. "If I know him he'll be out there ready to go."
Wells hurt his right foot during the fifth-ranked Buckeyes' opener against Youngstown State, and then did not play in last week's narrow win against Ohio.
But Bollman said that he did not believe Wells would be completely healthy come game time.
"The chances of him being 100 percent are not high, I would think," Bollman said. "That would be a miraculous recovery."