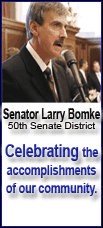 After playing more than five hours, the Rays increased their division edge to 2 1/2 games over the Red Sox. Boston's wild-card lead was cut to five games by Minnesota.
Tampa Bay was only 1-for-35 with runners in scoring position in this series before Pena homered.
Boston loaded the bases with no outs in the 14th against closer Troy Percival. Hammel took over with a 4-1 lead and retired three straight batters for his first save since he pitched at Class A Hudson Valley in 2002.
The Rays, who led the division by 5 1/2 games last week, won the final two matchups at Fenway Park. Tampa Bay had its lead sliced to one-half game with its 3-0 loss to Boston on Monday.
The teams meet again next week for three games at Tropicana Field, where the Rays are 6-0 against the Red Sox.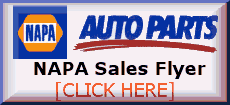 Tampa Bay had managed only one hit with runners in scoring position during this set -- Dioner Navarro delivered a go-ahead double against Jonathan Papelbon in the ninth inning of Tuesday's 5-4 comeback win -- before Pena hit Mike Timlin's pitch into the Green Monster seats.
Timlin (4-4) tied Kent Tekulve for the most appearances by a right-handed reliever with 1,050. Akinori Iwamura and Rocco Baldelli singled with two outs before Pena hit his 28th homer.
Trevor Miller (2-0) pitched one hitless inning.
After the Red Sox loaded the bases, Percival was pulled with an apparent injury. Kevin Youkilis' sacrifice fly made it 4-2 before Jason Bay struck out and Alex Cora flied out.
The Red Sox had runners on first and second in the ninth, 10th, 11th and 12th, but did not scored.
Josh Beckett, making his second start after being sidelined for nearly three weeks with an inflamed right elbow, gave up one run and six hits in six innings.
In the 12th, Dustin Pedroia was hit by a pitch leading off and David Ortiz, trying to bunt for a hit against an overshifted infield, wound up with his first sacrifice since 2001.
Chad Bradford got Youkilis on a double-play grounder and Bay bounced to short in the 10th. Jacoby Ellsbury, hitless in six at-bats before a 14th inning double, flied out to end the 11th. He also ended the ninth, grounding out.
Rays starter Andy Sonnanstine allowed one unearned run, fanned seven and didn't walk anyone in seven innings.
Willy Aybar's RBI triple over the head of right fielder Mark Kotsay moved the Rays ahead 1-0 in the second after Cliff Floyd reached on bad-hop infield hit.