City
Bicyclers, beware

Send a link to a friend
[September 11, 2008] The days are getting shorter and it is dark earlier. Are you or your kids riding a bicycle after dark these days? If you are, you will want to make sure that your bicycle has proper lighting so that vehicles can see you.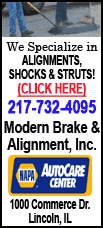 Safety is the message that the Lincoln Police Department is trying to convey, and they are putting some teeth in it. Lincoln Police Chief Stuart Erlenbush said that this is an issue that they get continual calls about.

Erlenbush has ordered his officers to issue tickets. He said, "It doesn't matter whether it is a child or an adult, we're issuing tickets that are $75 for riding at night without lights." He clarified, "My big concern, obviously, is the safety of the person on the bicycle, plus the impact that it could have on a driver that hits a bicyclist and kills them or injures them severely."

"The bottom line is, there's no tolerance. If we see a bicycle out without a light, they get a ticket," he said.

The city ordinance on bicycle regulations states that a bicycle in use at nighttime shall have a lamp on the front that is a white light that can be seen for at least 500 feet. It must also have a red tail reflector visible in front of upper beam headlights at a distance up to 300 feet.

See the full bicycle safety regulations for the city of Lincoln. (City code)

[By JAN YOUNGQUIST]

(See the right-hand column for an additional note from the editor-in-chief.)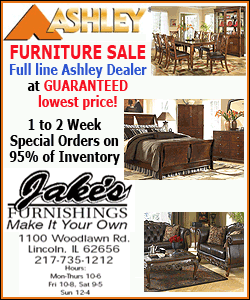 Note from the editor-in-chief
Parents, we urge you to sit down and review all the city bicycle regulations with your children. Discuss these rules and the importance of safety practices with your children.
This very real risk to life was brought home here in Logan County just a year ago when a young man was killed riding after dark on Nicholson Road. That rider had been witnessed in the past not having proper lighting after dark. Not only is he now gone too soon, but also his family and the driver of the vehicle suffered great anguish.
Let's do everything we can to not let this happen to your family or in our community again.
Be wise yourself, and communicate safe practices to your children. Set your own, possibly more restrictive limitations and expectations for your children, and know where your children are at all times.
Jan Youngquist