The administration is asking Congress for far-reaching new powers to take over troubled mortgages from banks and other companies, including purchasing sour mortgage-backed securities.
President Bush on Friday acknowledged risks to taxpayers, but he declared, "The risk of not acting would be far higher."
Congressional leaders and presidential candidates in both parties said they would put aside partisan differences and work together on a package that was vital to the economy.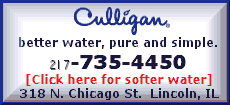 Democrats are insisting the package include mortgage help to let struggling homeowners avoid foreclosures.
They're also considering attaching additional middle-class assistance to the legislation, despite a request from Bush to avoid adding controversial items that could delay action. An expansion of jobless benefits was one possibility.
Treasury Secretary Henry Paulson and Federal Reserve Chairman Ben Bernanke briefed lawmakers by conference call Friday, painting a grave picture of an economy on the edge of a major recession and telling them that action was urgent and imperative.
In a session with House Democrats, they described a plan where the government would in essence set up reverse auctions, putting up money for a class of distressed assets -- such as loans that are delinquent but not in default -- and financial institutions would compete for how little they would accept for the investments, said Rep. Brad Sherman, D-Calif., who participated in the call.
"You give them good cash; they give you the worst of the worst," said Sherman, a critic of the plan, which he complained that Bush and his economic advisers were trying to panic lawmakers into rubber-stamping.