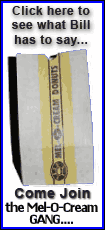 The book's author, former insurance analyst Alice Schroeder, writes that when Buffett was a newlywed in his early 20s, he relied on his wife Susan to help cut his hair, stock the pantry and help him deal with other people.
"In every area of life except business, Susie was discovering her husband was riddled with self-doubt," Schroeder wrote. "He had never felt love, and she saw, he did not feel lovable."
The new book, "The Snowball: Warren Buffett and the Business of Life," goes on to explain how Susan Buffett left Warren Buffett in 1977 and moved to San Francisco. But the couple never divorced before her death in 2004, even though he lived with another woman most of those years.
Buffett married his longtime companion, Astrid Menks, in a private ceremony on his 76th birthday in 2006.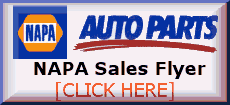 Some of the information in Schroeder's book is new, but much of it will seem familiar to Buffett's legions of fans.
More than most previous books about Buffett, Schroeder examines the billionaire's flaws as well as his successes.
Buffett declined an interview request through a spokeswoman Friday.
Buffett picked Schroeder in 2003 to write the book after getting to know her while she worked as an insurance analyst at Morgan Stanley and wrote a report about Berkshire.
Schroeder wrote in the book's introduction that Buffett encouraged her to take a hard look at his life.
"Whenever my version is different than somebody else's Alice, use the less flattering version," Buffett told Schroeder, according to the book.
Buffett spent thousands of hours talking to Schroeder, and he gave her access to his files and friends. A spokeswoman for Schroeder's publisher has said Buffett reviewed the book but didn't change anything.
The book details Buffett's life and his investing career, which began to take off in 1956. That's when he gathered $105,000 from four relatives and three close friends to start the Buffett Partnership. Later, the partnership began buying the stock of Berkshire Hathaway, a New England textile firm, for $7 and $8 a share in 1962. After 1969, Berkshire became Buffett's investment vehicle.
In 2006, Buffett announced plans to gradually give away his billions to five foundations, with the biggest share going to the Bill & Melinda Gates Foundation.
Schroeder describes how Buffett and his first wife Susan gradually began to spend more time apart as Susan became more involved in community groups and Warren relentlessly pursued investing.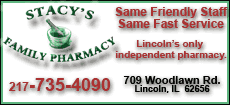 "Susie understood his work as a sort of holy mission," Schroeder wrote.
The book says Susan Buffett thought she and Warren had an understanding that he would quit investing once he amassed $8 million to $10 million.