Eight Illinois-based credit unions will invest $100 million in securities issued by the commission to finance low-interest, federally secured loans to Illinois students and their families. These Stafford loans will be easily available to Illinois students at a time when students living in other states have been hard-pressed to find willing lenders.

"As college students returned to classes, they found themselves in a tough credit market where low-interest, quality loans were not as accessible as in years past. The financing package approved by ISAC today will enable thousands of students to attend college this year, knowing that they can pay their tuition. I salute the participating credit unions for investing in the young people of Illinois," Blagojevich said.

The student loan crisis has been brewing since last year's subprime mortgage collapse. A lack of liquidity, steadily increasing tuition costs and changes in federal policy that cut lender profits have resulted in a "perfect storm" for student borrowers. State student loan agencies in Massachusetts, Pennsylvania, Michigan and elsewhere have announced they have no money to lend this year.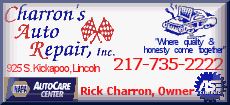 Standing outside of the Scott Credit Union in Edwardsville on Friday, ISAC Chairman Donald McNeil announced that the ISAC board had just approved the plan. McNeil was joined by Illinois Department of Financial and Professional Regulation Secretary Dean Martinez, whose agency -- which oversees the state's credit unions -- had approved the concept on Aug. 21.
"College will be more affordable for thousands of Illinois students thanks to today's vote," McNeil said. "This deal ensures that our college students will be protected from the credit crisis that has paralyzed student lending in other states. Students across the nation are faced with such undesirable options as taking an extra part-time job, skipping a year of school or using private lenders who impose steep interest rates."
Metro East-based Scott Credit Union is one of the eight members of the Illinois Credit Union League that plan to participate. The other partner credit unions are Alliant Credit Union, Chicago; Baxter Credit Union, Vernon Hills; Citizens Equity First Credit Union, Peoria; Corporate America Family Credit Union, Elgin; Credit Union 1, the state employees' credit union, based in Rantoul; I.H. Mississippi Valley Credit Union, Moline; and Motorola Credit Union, Schaumburg.
Stafford loans offer students and their families several advantages when compared with private loans, including lower interest rates, more favorable terms and greater recourse in resolving disputes. Interest on these government-guaranteed loans is between 6.0 percent and 6.8 percent; interest on a private loan can be as high as 18 percent. Private loans also often include higher fees and require a co-signer.
"When the global credit markets walked away from Illinois students, these eight credit unions stepped up," said Andrew Davis, ISAC executive director. "Today's vote is a relief for Illinois students and their families, who have more vital things to worry about as classes begin."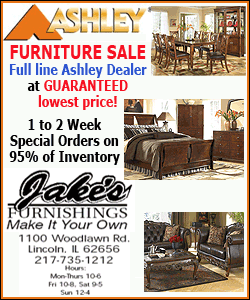 "We are pleased to team up with ISAC and back their efforts to help Illinois students get a quality education," said Dan Plauda, president and chief executive officer of the Illinois Credit Union League.
A credit union is a not-for-profit financial cooperative that is owned by the members it serves. There are about 8,500 credit unions nationwide, counting more than 90 million consumers as members, and they collectively hold about $800 billion in assets. In Illinois, there are more than 430 credit unions with $20.8 billion in assets, serving more than 2.7 million members.
"This is a win-win for the credit unions, students and entire state of Illinois," said Martinez. "This nontraditional approach is consistent with the traditional mission of credit unions: to invest in everyday people." His agency agreed with an opinion by the Illinois Credit Union League that credit union investment in the Illinois Student Assistance Commission securities is permissible under applicable provisions of the Illinois Credit Union Act.
As other lenders pull out of the federal lending program or scale back their offerings, the most vulnerable student borrowers are those from the lowest income levels. "A lot of good students lack the credit history required by many private lenders, let alone the experience and support to be sophisticated financial consumers. These problems are especially common for students from low-income families, making them precisely the ones who are left behind in such a crisis," ISAC's Davis said.
"The deal protects Illinois students as consumers," said ISAC Commissioner Lynda Andre, who also serves as assistant superintendent of the Edwardsville Community Unit School District. "By enabling students to borrow federally guaranteed loans instead of private loans, students get loans which are safer, more affordable and less complicated."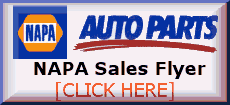 Students may inquire about federally guaranteed loans at their college financial aid offices or at ISAC's lending arm, the Illinois Designated Account Purchase Program:
http://www.idapp.com/borrowers/apply.htm.
[Text from file received from the Illinois Office of Communication and Information]