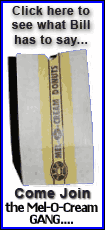 After days of intense gyrations in financial markets, investors are anxious over whether the plan to absorb billions of dollars in banks' bad mortgages and other risky assets will help steer the sputtering economy back onto sound footing or if it will lead to more turmoil by dramatically ramping up inflation.
Treasury Secretary Henry Paulson, Federal Reserve Chairman Ben Bernanke and Securities and Exchange Commission Chairman Christopher Cox are scheduled to testify before lawmakers, who are working with the Bush administration to iron out the details of the bailout.
James Lockhart, director of the Federal Housing Finance Agency -- the regulator of mortgage finance giants Fannie Mae and Freddie Mac -- is also expected to attend. The hearing is due to start at 9:30 EDT.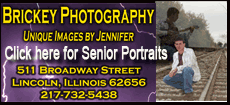 The rescue plan is the latest in a string of extraordinary steps to prop up the U.S. economic system. Late Sunday, the Fed agreed to allow Goldman Sachs and Morgan Stanley to change their status to bank holding companies. The move, which dramatically reshapes the landscape of Wall Street, allows the companies to set up commercial banks and take deposits, boosting their reserves.
The market for short-term Treasurys appeared to calm further early Tuesday. The yield on the 3-month T-bill rose to 1.236 percent from 0.88 percent on Monday; last week, it was around zero after investors flooded money into T-bills as the credit markets seized up. That turn of events spurred the Bush administration to formulate its debt buyout plan.
The yield on the benchmark 10-year Treasury note, which trades opposite its price, fell to 3.78 percent early Tuesday from 3.85 percent on Monday, The dollar was mixed against other major currencies, while gold prices fell.
The Dow Jones industrial average futures fell 13, or 0.11 percent, to 11,050. On Monday, the Dow fell more than 370 points as unease over the government rescue plan sent investors scrambling for the safety of hard assets like oil and gold.