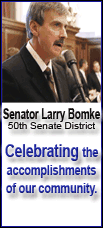 Logan Lanes wishes to announce they still have some openings in their fall season leagues. If you are interested in joining, you can call them at 732-2443. They also are having a tournament this coming Saturday, Sept. 27 at 8 pm. It's a Scotch Doubles, 9 pin no-tap tourney. Join the fun and bowl off some of your excess energy.
---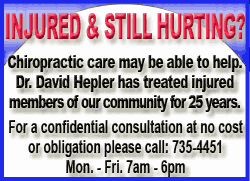 ---

Last time to come clean (doggy wise)
The Logan County Humane Society is having their last dog wash of the year next Saturday, Sept. 27 at J and S Auto Sales at 1006 Woodlawn Road. The society will also be marching in the Homecoming parade along with a few four legged friends who need a loving family.
---

Home School P.E.
Gather the family for an afternoon of Home School P.E at the YMCA. Classes begin on Thursday, September 25th for home schooled children, ages 5 years and up, who would enjoy time to socialize and play all kinds of exciting games. Participants will meet in two age groups for calisthenics, relays, character development, and fun gym games. Register your children today for this fun learning experience at the YMCA office located at 604 Broadway St., Suite #1, or call 735-3915.
---

Cruise-In on a Saturday.
The Railsplitter Antique Auto Club will have another gathering of those great vehicles from a by-gone era this coming Saturday, Sept. 27. The show will be on the downtown square from 5-9 pm.
---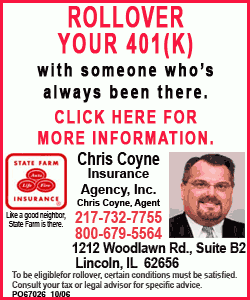 Thanks so "mulch" for the help.
Community Action wants to give kudos to a business and citizens that helped out their neighbors. At one of their Head Start sites at Centennial Courts there was a need for some landscaping work to be done. Community Action purchased the truckload of mulch and Ryan Curry of Curry Professional Landscaping and members of the Fraternal Order of Police worked the area without accepting any payment. Using the professional equipment, the job was done in no time and saved Community Action a great deal of time and money.
---

We all love a parade.
Just a reminder that this Friday at 2:30 pm the LCHS Homecoming Parade will wind its way down Wyatt Ave and through the square. Come and join the community as we celebrate the accomplishments of our community's school and its students.
---
Got a good piece of news, information or something that we can all brag about? If you do, e-mail Mike and let us tell everyone about it. Plus you can win cash. Every submission, whether we use it or not, will get your name in the "Close Up" grab bag. At the end of the month we will draw a name and someone will get $25.00 just for dropping us an e-mail. If you wish, we will be happy to donate your winnings to the organization of your choice.
You can contact Mike at mikefak@lincolndailynews.com.
[By MIKE FAK]