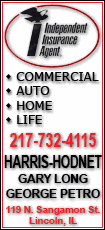 But the move did little to inspire investors or analysts, and the company's shares dropped more than 4 percent.
Circuit City, which has seen only one profitable quarter since the second quarter of 2007, "still faces a mountain of challenges," JPMorgan analyst Chris Horvers told investors in a report following the change of command.
Schoonover stepped down Monday as chief executive, chairman and president of the Richmond, Va.-based company. Schoonover had joined the company in 2004 from rival Best Buy Co., where he was executive vice president of customer segments.
Board member James A. Marcum, appointed this June to defuse a fierce proxy battle, will stand in as the chain's interim president and chief executive. Former tobacco executive Allen B. King will become the new chairman.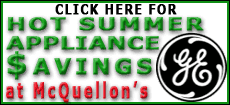 Marcum, 49, was one of three directors elected to Circuit City's board as part of a deal to quell a proxy fight with Mark J. Wattles, whose investment firm holds a 6.5 percent stake in the company. Wattles had sent a letter to the company's board in April, calling turnaround efforts under Schoonover "disastrous" and asking for his ouster.
Last month, Marcum, who was involved in turnaround efforts at movie-rental chain Hollywood Entertainment Corp. and retailer Ultimate Electronics Inc., was appointed Circuit City's vice chairman.
"Fresh and turnaround-experienced management should help Circuit City recover from its turmoil, especially once economic stability is visible," Soleil Securities Group Inc. analyst Scott Tilghman told investors in a research note following the announcement.
Tilghman said Schoonover's departure combined with Circuit City's announcement that it will likely post stronger-than-expected results next week for the quarter ending Aug. 31 is apt to boost shareholder confidence.