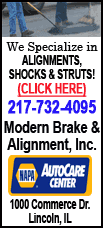 The Dodge sports car is completely electric and based on Lotus Europa underpinnings, but the Jeep Wrangler and Chrysler minivan models will be extended-range vehicles similar to the Volt, which GM has said will go on sale in November 2010.
Like the Volt, the Wrangler and minivan plug into a standard wall outlet and can go 40 miles on battery power alone, but then a small gasoline engine kicks in to recharge the batteries. Chrysler said its vehicles will be able to travel up to 400 miles on 8 gallons of gas.
Chrysler wouldn't reveal pricing, but GM's Volt is expected to cost $30,000 to $40,000 initially, far more expensive than most conventional cars. Chrysler officials said they hope to drive down the cost as more vehicles are sold.
With gasoline near $4 per gallon, all automakers have scrambling to roll out more efficient small cars and eventually electric vehicles. But even their new fuel-efficient gas-powered vehicles are about two years away, leaving struggling automakers to scrap for buyers in a shrinking U.S. market that has shifted dramatically from trucks to cars.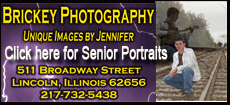 Chrysler's sales have taken the hardest hit, and the automaker appeared to be behind other manufacturers that have touted plans to launch electric vehicles in the next few years. But Vice Chairman Tom LaSorda said Tuesday that Chrysler is further ahead on developing electric vehicles than many had thought, though it kept the cars secret until recently.
"We believe in the saying, 'Actions speak louder than words,'" LaSorda said.
Chrysler Chief Executive Bob Nardelli denied that Chrysler showed off its electric prototypes now because Congress is considering a $25 billion loan program to help automakers and their suppliers modernize plants to make more fuel-efficient vehicles.
Vice Chairman Jim Press said the timing of the announcement also had nothing to do with the publicity GM gained last week by revealing the production version of the Volt.
"This shows that our commitment is not to public relations, but to actually advancing technology and putting it in the hands of customers in an affordable manner," Press said. "These are vehicles that are being engineered to move from the laboratory into the street and the showroom. This isn't just for publicity. This is part of our development process."
Nardelli told reporters the government loans would help speed the technology to market. But if they aren't approved, Chrysler will have to spend limited resources on developing new technology and would have to make cuts elsewhere, possibly in employment and development of conventional products.