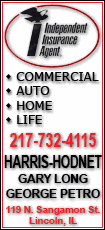 "There's going to be fence-sitting in the market until we know more about this risky package in the U.S.," said Mark Pervan, senior commodity strategist with ANZ Bank in Melbourne.
Worries about slowing global growth have brought crude oil down sharply from highs near $150 a barrel in July.
"There's still a weak demand issue in the market," Pervan said. "The general feeling is oil is still not out of the woods, so it's more likely to decline than rise in the near to medium term."
Light, sweet crude for November delivery was up $1.91 to $108.52 a barrel in electronic trading on the New York Mercantile Exchange midafternoon in Singapore. The contract fell overnight $2.76 to settle at $106.61.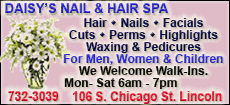 Federal Reserve Chairman Ben Bernanke and Treasury Secretary Henry Paulson told senators Tuesday that without the bailout plan, neither businesses nor consumers would be able to borrow money, and the world's largest economy would grind to a virtual halt.
Congressional leaders Tuesday predicted the emergency measure would pass, but with significant changes. Democrats and Republicans alike demanded that the bailout limit pay packages for executives of companies helped by the rescue.
Oil investors have also been weighing what impact the bailout plan will have on the value of the dollar. Investors often buy crude futures as a hedge against a weakening dollar and inflation. The 15-nation euro was steady Wednesday at $1.4685. The dollar gained to 106.28 yen.
"There's been a close correlation between oil and the dollar in the last week or so. Oil is tracking that pretty closely," Pervan said. "And there's a real question mark over the direction of the dollar."