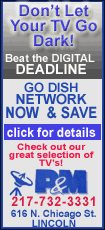 The inquiries will focus on the financial institutions and the individuals that ran them, the senior law enforcement official said.
The law enforcement officials spoke on condition of anonymity because the investigations are ongoing and are in the very early stages.
Officials said the new inquiries bring to 26 the number of corporate lenders under investigation over the past year.
Spokesmen for AIG, Fannie Mae and Freddie Mac did not immediately return calls for comment Tuesday evening. A Lehman spokesman did not have an immediate comment.
Just last week, FBI Director Robert Mueller put the number of large financial firms under investigation at 24. He did not name any of the companies under investigation but said the FBI also was looking at whether any of them have misrepresented their assets.
Over the past year as the housing market cratered, the FBI has opened a wide-ranging probe of companies across the financial services industry, from mortgage lenders to investment banks that bundle home loans into securities sold to investors. Mueller has previously said the FBI's hunt for culprits in the nation's subprime mortgage crisis focused on accounting fraud, insider trading, and failure to disclose the value of mortgage-related securities and other investments.
The investigations revealed Tuesday come as lawmakers began considering whether to approve emergency legislation that would give the government broad power to buy up devalued assets from troubled financial firms.
The bailout proposed by the Bush administration is aimed at helping unlock credit and stabilize badly shaken markets in the United States and around the globe.