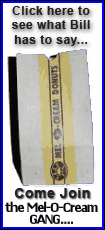 This plan puts our money at stake, and that's why we deserve to know what assets the government intends to buy, from whom and for how much. Without that, forget about rebuilding anyone's confidence in the financial system.
This bailout plan was rushed out as financial markets essentially failed to function in the wake of a tumultuous week in financial markets, fed by Lehman Brothers' bankruptcy filing and the government's $85 billion bailout of insurance giant American International Group.
Stocks tumbled and credit markets froze as fear raged among investors. That forced federal officials -- namely U.S. Treasury Secretary Henry Paulson and Fed Chairman Ben Bernanke -- to race to develop a fix-it plan, which they hope to get passed by Congress in the coming days.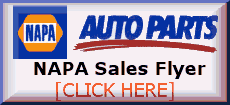 The target will primarily be the billions of dollars of bad mortgage debt sitting on the books of major financial companies. As home prices have tumbled, those assets have become worth much less than they were before, and the market turmoil over the last year has made it increasingly difficult to determine the value of such assets.
The new plan would give the government the ability to buy up the bad loans, taking them off the books of financial firms. The hope is this will allow those companies to resume normal lending operations.
What's worrisome is how those asset purchases will work. What's certain is that nothing should be hidden from public view.
The government won't likely buy these distressed assets at par, meaning their face value. The Treasury has stated that the "price of the assets purchased will be established through market mechanisms where possible."
But that doesn't shed much light on how the government will come up with appropriate prices for the troubled assets.
That matters because these toxic securities can't be easily converted into cash; the banks often don't like the price they could get for them in the market, which would be at a deep discount from what they are currently sitting on their books.
The government's goal is to stabilize financial companies. But that doesn't mean buying the assets at levels that don't reflect current conditions -- even if that leads to more losses for those companies and may put some at risk of insolvency.
That's why it is so crucial for the public to know how the assets will be valued, and what prices will ultimately be paid for the securities. Taxpayers deserve to see how their money is being used, and whether there is any hope for their funds to be recouped.