Her first attempt, using bioluminescence, was a failure. If the fact that she was using something with a complex name like bioluminescence makes you feel that she knows more than you do, then don't feel bad, because I've never heard of bioluminescence either.

Apparently it is similar to the light that fireflies emit. Apparently.

Many high-tech inventions are created by scientists or engineers who work for big corporations, but Becky wasn't working for a big corporation. And she wasn't a scientist or an engineer at the time, either. She is a Hall of Fame inventor, though (she is in the Ohio Inventors Hall of Fame).

Since her first attempt didn't work out, she tried again. This time, she used phosphorescence. There she goes with those big words again. Phosphorescence is a substance that glows after having been exposed to light.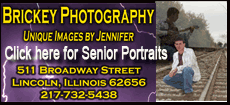 The idea of using phosphorescence came to her as she discovered that the glow-in-the-dark Frisbees that she had played with during her younger years had used phosphorescence. The Frisbees would store up the energy from the light and then later glow in the dark.
So she took phosphorescent paint and painted a clipboard, then put a piece of paper on top. The paper glowed and she could see well enough to write in the dark. She had been working on this invention for two years before she patented it.
She named her invention the "Glo-Sheet" and began selling it. In fact, she sold a lot of them. Photographers bought them for their darkrooms; movie and theater critics bought them for taking notes in dark theaters; and emergency medical technicians used them in ambulances. Astronauts use Glo-Sheet when their electrical systems are turned down for recharging.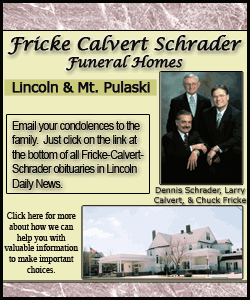 Both the U.S. Navy and NASA contacted Becky about buying the rights to her Glo-Sheet invention. In fact, NASA thought that she might be a former employee since they had their scientists and engineers working on a similar project when Becky developed her Glo-Sheet.
If she was a former employee who developed it while working for NASA, then NASA would own it. But Becky couldn't have been a NASA employee. Why not?
Because she was only 10 years old at the time!
What was her reason for wanting to see if people could write in the dark?
It's often said that "necessity is the mother of invention," and Becky came up with the idea one day when she was trying to do her homework in the car while her mother was shopping for groceries. The fact that it was too dark in the car for her to do her homework provided the inspiration that she needed.
[By PAUL NIEMANN]
Paul Niemann's column is syndicated to more than 70 newspapers. He is the author of the "Invention Mysteries" series of books. He can be reached at niemann7@aol.com.
Copyright Paul Niemann 2008
(Other columns)