The company, a Wall Street bellwether that makes everything from light bulbs to health care technologies and owns the NBC television network, also reaffirmed its commitment to maintaining a 'AAA' credit rating, and outlined steps to bolster its capital and liquidity position -- including restructuring GE to boost the ratio of industrial earnings to financial profits to 60 percent-40 percent by the end of 2009.
GE's board also approved maintaining a 31 cent quarterly dividend, totally $1.24 per share annually, through next year.
The diversified conglomerate now expects to report third-quarter profit of 43 cents to 48 cents per share -- down from prior guidance of 50 cents to 54 cents per share. For the full year, profit is now forecast between $1.95 and $2.10 per share, instead of $2.20 to $2.30 per share.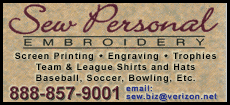 On average, analysts surveyed by Thomson Financial have forecast quarterly earnings of 52 cents per share and full-year profit of $2.21 per share.
GE said it now expects its financial services businesses will earn about $2 billion in the third quarter, hurt by current market conditions. It said it expects industrial earnings strength, led by strong performance in its infrastructure and media businesses.
In the second quarter, the GE Money and Commercial Finance segments made a combined profit of $2.45 billion. GE's financial services offerings include commercial loans, fleet management, financial programs, home loans, insurance, credit cards and personal loans, among other products.