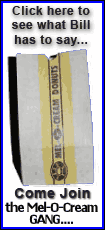 Executives at the company's annual analyst and investor conference said that new stores in medium and large markets will be about 103,000 square feet -- roughly 19,000 square feet smaller than many of its locations today.
The new format will help the nation's No. 2 home improvement chain -- which has been hit hard by the struggling U.S. economy and lackluster housing industry -- cut capital outlay costs by almost $2 million per store.
"As we go forward, we can better match the right store with the right market," said Larry Stone, the company's president and chief operating officer.
Meanwhile, Mooresville, N.C.-based Lowe's is also testing a 66,000-square-foot store in rural North Carolina, featuring a trimmed-down selection of items and a drive-thru lumber yard. It's also eyeing an 88,000-square-foot setup.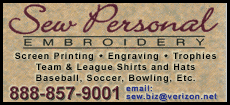 Citi Investment Research analyst Deborah Weinswig said new compact stores will likely produce higher returns for Lowe's as it tries to control expenses to boost its profits.
The company, which originally planned to open 140 stores this year, said Wednesday it has reduced that forecast to 120. With more than 300 locations in the company's pipeline, Lowe's said it's discontinued plans for 37 previously approved stores this year, mainly because of problems with site configuration and higher-than-expected costs.
Next year, Lowe's will slash the number of stores it opens even further, cutting the ribbon on 75 to 85 new sites -- including seven locations slated for Mexico and Canada.
Also Wednesday, Lowe's reiterated its fiscal 2008 outlook, but predicted a decline in same-store sales as weakness in the housing market continues.
Lowe's expects to post earnings per share between $1.48 and $1.56 for the fiscal year ending Jan. 30 and sales growth of 1 percent, implying revenue of $48.77 billion. Analysts polled by Thomson Reuters currently expect full-year profit of $1.53 per share on sales of $48.63 billion.